The all-day dining restaurant TANG CAFÉ brings casual dining, business entertainment and family celebrations to a higher level of creativity, offering interactive show kitchens and live cooking stations. Based on the concept "Restaurant of the World", the enthusiastic culinary team provides our guests an innovative buffet featuring a selection of Western, Chinese, Japanese, South East Asian cuisines as well as local favorites in a modern, relaxed and comfortable environment.
Opening hours: 6:30am - midnight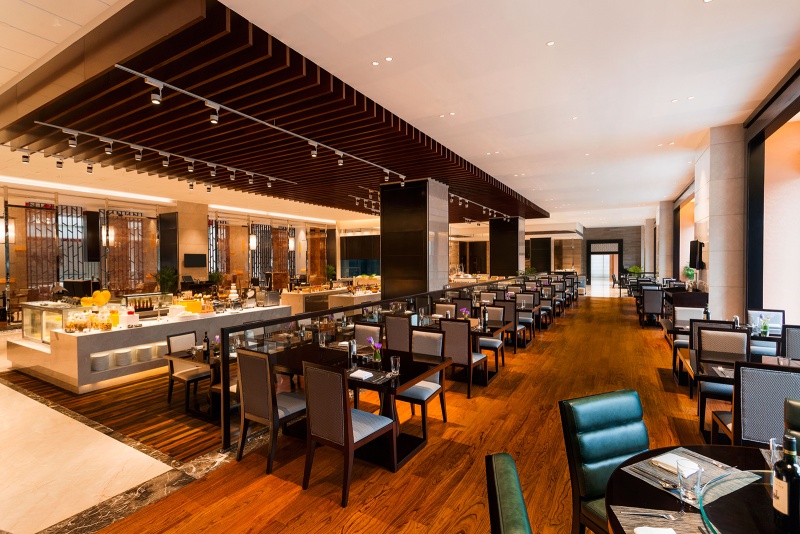 As an advocate of the fragrance of Chinese culture, YAN MING XUAN offers a luxurious, elegant and gorgeous setting and quality dining service. Based on the principle of a healthy and balanced diet, our talented and experienced culinary team serves the most authentic Cantonese cuisine as well as local specialties with the freshest ingredients and "simple but delicious" cooking methods. Eight distinguished private dining rooms make the venue intimate and the ideal place for both private and business meals.
Opening hours: 11:30am - 2:00pm / 5:30am - 10:00pm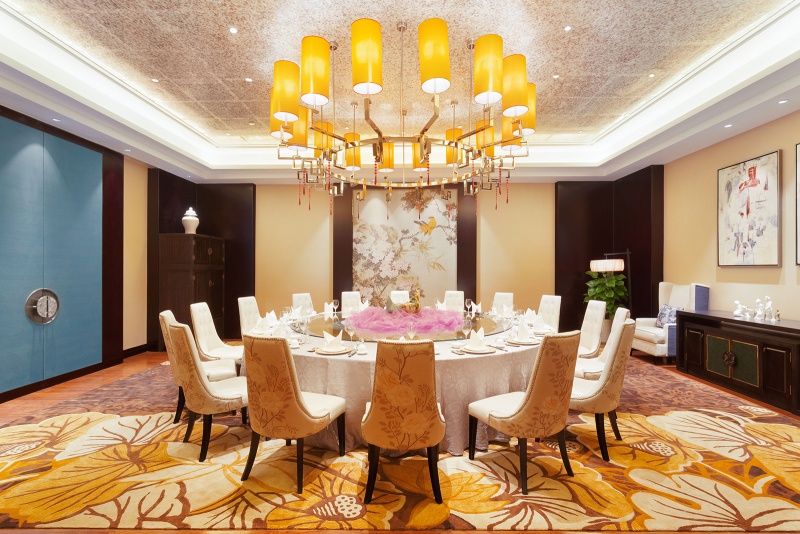 As one of the hotel's most comfortable and relaxing areas, THE LOUNGE at WYNDHAM GRAND XIAN SOUTH is the perfect spot to begin or end your day and also the ideal meeting place for both business and leisure. The 30 meter high skylight allows guests to have magnificent views. The guests can also enjoy live entertainment and a range of cocktails as well as afternoon tea with a delectable selection of pastries, snacks and a variety of English tea and coffee.
Opening hours: 10:00am - midnight